The Imaginative Art of Richard Hescox

The Deceiving Eye
The Art of Richard Hescox
- With Drawing -

The first comprehensive book on the works of Richard Hescox covering his artwork done for books, films, comics, computer games as well as his "Imaginative Realism" fine art paintings.
Only a limited number of this full color, 128 page book are available and all include a unique signed pencil drawing by the artist.
---------------------

Price including Shipping in the U.S. .....$200.00

Custom Drawing requests for an additional fee.
--------------------

Checks and PayPal are accepted
To purchase please Email me: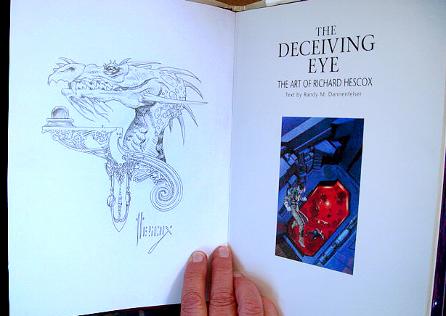 All Images on this site are copyrighted by Richard Hescox